大家都有病 Everyone Is Morbid

2014年秋,中国北京/Fall 2014; Beijing, China




"你有没有过诸如此类的经历?
那个,没有无线网就无法生存?
无法克制地熬夜?
'无线网 + 快餐 + 床' 绝对就那个是完美的一天?
而且手机永远不离手?
是不是我说的,那个,完全正确?
哦,天哪!那个,恭喜!你也…那个…有病!那个,绝对有!
我觉得…那个…抱歉?因为我一点儿也不觉得抱歉?" 🙄🙄🙄
(以上文案试图模仿美国加利福尼亚州洛杉矶代婊性的 "山谷女孩"口音)
"Have you ever experienced these?
Like, no Wi-Fi means no life?
being addicted to sleep in late?
'Wi-Fi + fast food + bed' is totally like the best formula of a perfect day?
and you bring your cellphone everywhere you go?
I'm like, so correct, right?
O, M, G! Like, congrats! You're like MORBID, as well! Like totally!
I'm like, sorry? For not being sorry?" 🙄🙄🙄


草图/Sketchboard




标志设计/Icons
我提取了 "听诊器、注射器和胶囊" 的元素应用于该项目的视觉形象设计来营造一种医疗案例的氛围。除此以外灵感来源于我设计的调查问卷的40个标志在基础性理学背景的支撑下通过直接或间接的视觉语言传达了最具代表性的强迫思维。
I extracted "stethoscope, injector, and capsule" elements as the visual identity of the project to build an atmosphere of medical case. The other 40 icons, whose inspirations came from the questionnaire I designed, convey the representative obsessive thoughts in either explicit or implicit visual languages with basic psychological support.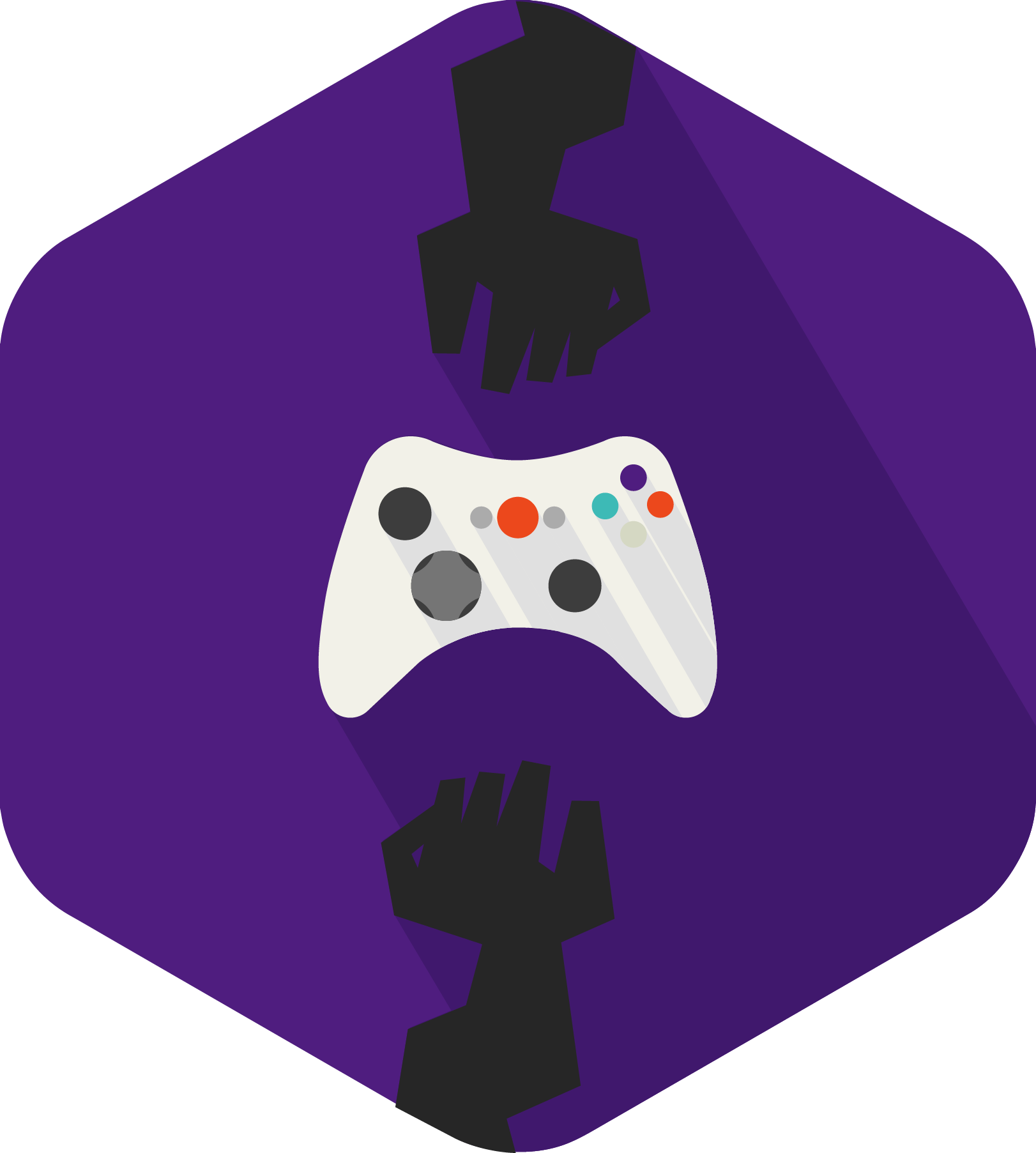 由左至右,从上到下依次为:
对齐强迫症、幻丑症、满电强迫症、分类强迫症、整理强迫症、收集强迫症、完整强迫症、
适形强迫症、方向强迫症、下载强迫症、电子产品强迫症、均衡强迫症、全新强迫症、高清强迫症、
闲置强迫症、无瑕强迫症、加载强迫症、变异强迫症、数字强迫症、删除强迫症、秩序强迫症、
平行强迫症、精确强迫症、拖延症、发音强迫症、排名强迫症、序列强迫症、信号满格强迫症、
尺寸强迫症、特性带入强迫症、特性迷恋强迫症、标准强迫症、熬夜强迫症、对称强迫症、目标强迫症、
透明强迫症、错字强迫症、更新强迫症、垂直强迫症、求真强迫症
From left to right, top to bottom:
Obsessive thoughts of "Alignment, Body Dysmorphic Disorder, Charging, Classification, Clear-up, Collection, Completeness,
Conformality, Direction, Download, Electronics, Equilibrium, Firsthand, High Resolution,
Idleness, Immaculacy, Loading, Mutation, Numeral, Obeliteration, Orderliness,
Parallel, Precision, Procrastination, Pronunciation, Ranking, Sequence, Cell Service,
Size, Specificality Involvement, Specificality Obsession, Standard, Stay-up. Symmetry, Target,
Transparency, Typo, Update, Vertical, and Verification."

信息图表/Infographics
视觉系统/Identity System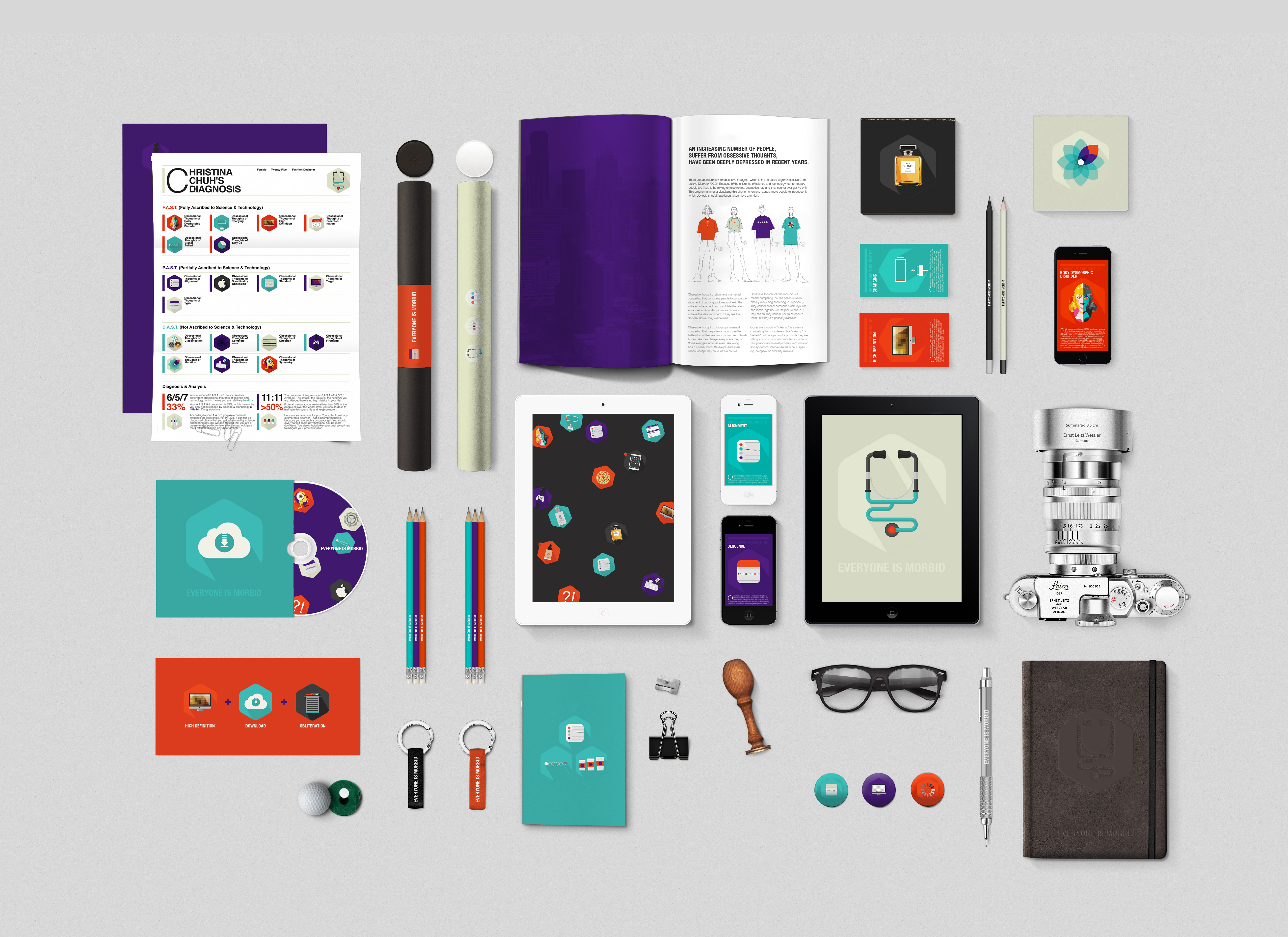 现代人生活已经完全无法离开手机这一现象让我开始反思科技所带来的负面影响。我通过调研、草图和信息图表进而将整个概念发展为品牌设计构架了该项目。调研结果显示,"大家都有病" 因为没有一个人能够完全做到不受任何强迫思维的禁锢。
The phenomenon that modern people cannot live without cellphones makes me introspect the negative influence of science and technology. I made this project by research, sketches, and infographics and then developed the whole concept into branding design. Based on the results, "everyone is morbid" because no one is free from any obsessive thoughts.

本人不享有项目封面图的版权。该图仅用于课程项目训练与作业,不涉及任何商用目的。如果有版权纠纷,请联系设计师本人。相关内容会立即做删除处理。
Li Han does not own the image in the thumbnail. It is only used for educational project training and exercising instead of any commecial purpose. If there is any copyright concern, please contact the designer and the related content will be obliterated immediately.
#视觉系统设计/identity System
#品牌设计/branding
#信息图表/infographic
#学科交叉/interdiscipline
#心理学/psychology
#用户调研/research
Copyright © 2023 Li Han. All rights reserved.